Donations provide growth and opportunity for our athletes.
The San Diego Crew Classic, from its modest beginnings over four decades ago, has matured into one of the largest regattas in the world. The regatta provides a venue for high school junior programs, collegiate teams, masters' clubs, and even Olympic-level competition. San Diegans can be proud of the strong influence the regatta has had nationally on the sport of rowing.
Rowing has had a long tradition in our city. Although commonly considered a mostly Ivy League and east-cost sport, rowing in San Diego dates back to 1888, when a men's rowing and swim club was established, eventually becoming the San Diego Rowing Club.
We have the privilege of hosting such a prestigious event that is not only the largest regatta on the West Coast, but is now home to competitors from Freedom Rows and includes participants from Wounded Warriors and Para-rowing. The San Diego Crew Classic brings people together, so together we can give back to a sport that has given us so much.
The San Diego Crew Classic is only as successful as the community behind it. Every year, this event receives endless support from programs and individuals across the country. Become one of those prominent individuals looking to make an impact on the world of rowing and support this event.
All donations are appreciated and go back into the growth of this event and enabling the Crew Classic to not only provide a competitive field of racing but an outlet for athletes in all walks of life.
Donations have no minimum and all are just as valuable.
Check
Checks can be made payable to Crew Classic and sent to
San Diego Crew Classic
1875 Quivira Way C-6
San Diego, CA 92109
Venmo
The Venmo account is @CrewClassic or you can scan our QR code in the Venmo app

Cash
Cash donations can be accepted at the office. The office is normally staffed from 8am until 2pm Monday through Friday.
Paypal
Donations of Appreciated Securities
The San Diego Crew Classic can accept Appreciated Securities as a donation. Securities (Stocks) that have increased in value and been held for more than one year can be better than donating cash to the Crew Classic.
When you donate appreciated securities you have held for more than one year, you can reduce or even eliminate federal capital gains taxes on the transfer. You may also be entitled to a federal income tax charitable deduction based on the fair market value of the securities at the time of transfer.
By donating securities that have appreciated and held for more than a year, you are actually giving  more than if you sold the stock and made a cash donation. The maximum federal capital gains tax rate is 20 percent on long-term holdings and there's no capital gains tax to pay if you donate the securities. In addition, you are still eligible to deduct the full fair-market value of the asset you donated from your income taxes, up to the amount allowed by the IRS.
This example assumes the donor is in a 32% Federal income tax bracket and does not take into account any state or local taxes, or other complex tax calculations that may limit the amount of the deduction.
Please seek the advice of your tax consultant or CPA.
Stock Transfer Instructions
To make a donation of marketable securities (stocks/bonds/mutual funds etc.)  please call our office directly at 619-225-0300 so that we can help you with your transaction.
The donation of securities can be initiated through your brokerage account for the benefit of the Crew Classic. Please note that we need you to contact us and inform us of the transfer so that we can associate inbound assets to you as a donor.
Receiving Firm Name: Charles Schwab
Receiving Firm DTC Number: 0164
Receiving Account Title:  San Diego Crew Classic Foundation
Receiving Account Number: 9156-8466
San Diego Crew Classic Foundation EIN: 33-0396059
Amazon Smile Program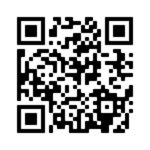 The  AmazonSmile program which is a simple and automatic way for you to support the Crew Classic through your everyday shopping at Amazon.com. To participate, click on this smile.amazon.com link or use this on your phone before doing your shopping. You'll be using you existing Amazon.com account Amazon will donate 0.5% of the purchase price from your eligible AmazonSmile purchases to San Diego Crew Classic.