Volunteers Shape the Regatta
Volunteering for the San Diego Crew Classic is a rewarding experience in which volunteers get to actively be a part of the West Coast's largest and longest-running regatta. We rely on hundreds of members of the community to create the best competitive and spectating opportunities for our athletes and their supporters.
We're in need of volunteers who are available before, during and after the regatta. No experience is necessary for you to volunteer with us! However you must be at least 14 years old to volunteer. You'll need a valid e-mail address and access to the internet to register. Volunteers should note that this is an outdoor event, and almost all of our positions involve at least some time exposed to the sun (or rain!). Volunteers should bring sunscreen and appropriate clothing and footwear.
some of the jobs we need help with at the regatta
we need help before, during, and after the regatta. There are additional positions not listed here including setup and teardown of the venue.
Be part of the running the regatta
Leader – Craig Doan 
Jobs include:
Announcers 

Beach Master 

Information/Check-In 

Trophies

Start Line

Finish Line 

Stake Boats Holders
Be on the ground at the regatta
Leader – Robert Lopez  
Jobs include:
Gate commerce

Shore support

Volunteer tent 

Photographers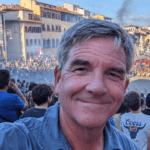 Provide the backbone of the regatta
Leader Dan O'Neill
Jobs include:
Internet, Audio, Video, and e-commerce systems for the gates, beer garden, and VIP tents

No experience is required!
Point of Sale iPads Apps need logins and WiFi configured
Be on the water and the course
Leader – Russell Moore
Jobs include:
Campland HQ setup

Course installation

Race Course Operations

Course take down and storage
Be part of the regatta events
Leader: Janine Melberg  
Jobs include supporting:
Presidents Dinner

Champions Pavilion

Club 73, Brunch

Beer Garden

50th Year Pavilion
Instructions
Click on the

red team link

above or the link below to join a team via iVolunteer

In iVolunteer select your role and days/times you are available

You can select multiple activities

Confirmation and details will be emailed to you